About TRP
About Us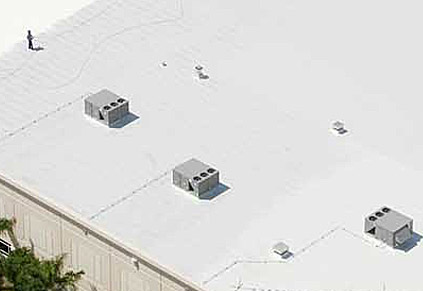 TRP is a national manufacturer of roofing materials used to repair, maintain, and restore a variety of roofing systems. Since 1952, our family business has strived to provide not only the best materials, but also top-tier customer service. For more than 70 years, TRP has manufactured professional-grade roof cements, primers, adhesives and coatings exclusively in the USA. Our facilities in Florida, Texas and California allow us to serve a national customer base while saving time and money. All products are tested in our in-house laboratory and in the field prior to distribution. Experience the TRP difference!
About You.
Are you a Professional Roofing Contractor, Roofing Distributor, Roofing Specifier (Architect, Consultant) or a Roof Owner (Building or Property Owner/Manager)? Are you looking for a valued partnership, far beyond a product transaction? Need a knowledgeable and professional staff to complete your project? Do you appreciate thoughtful solutions, not excuses? If you're looking for a true leader in the roofing industry, search no more. GO TRP.
Vision, Mission and Values
To be the Top Choice in Fluid Applied Roofing


"TRP is dedicated to its customers through excellence in our products, solutions, and services. We provide a truly positive and fun culture that is conducive for employees to grow professionally and personally."
Credibility
Trustworthiness with expertise
Humility
To appreciate another's worth
Openness
Working in collaboration
Integrity
Strong moral principles
Candor
Sincere and honest
Excellence
Surpass ordinary standards