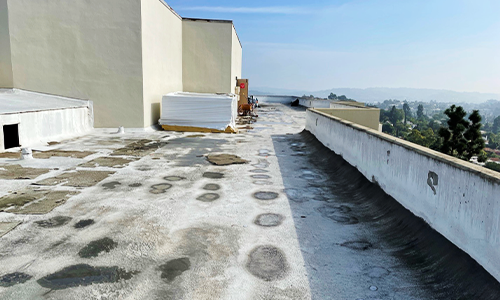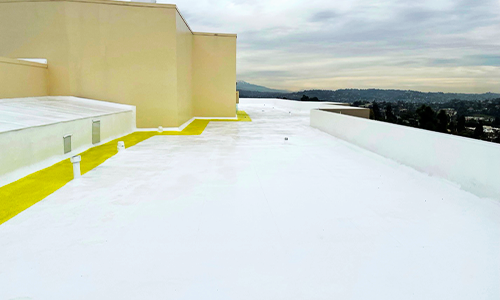 Re-coat over foam with 924 Silicone, existing coating was burning out.
An existing SPF foam with Acrylic coating was beginning to fail, customer needed a better system and longer warranty terms.   We offered our 924 High solids Silicone system with a 20 Material and Labor warranty.
After some remedial repairs, the application process was installed relatively easy.  Inspections were made periodically.  The onsite property manager was very pleased with the service we provided.
Roofing Contractor
Prime Waterproofing
Completion Date
January 13, 2022
Roof Information
7500 sqr ft each building

SPF Foam substrate

13 Floor Highrise structure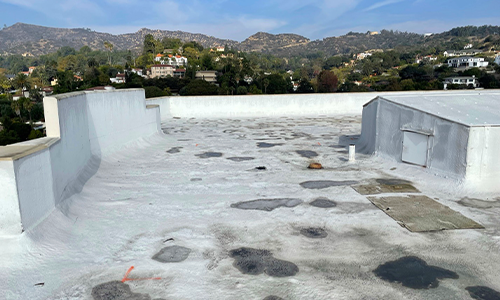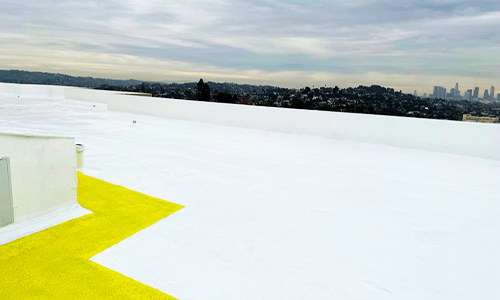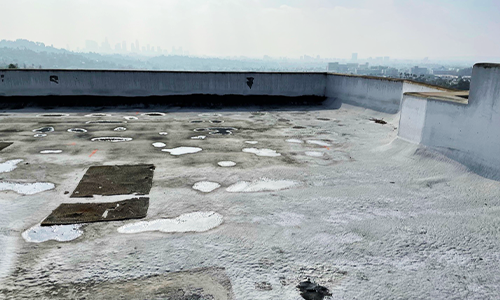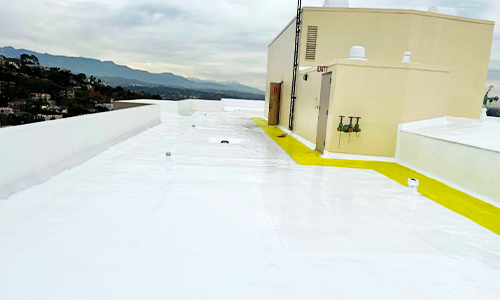 We suggested that they utilize our 924 Safety walkway coating around the perimeter to ensure tenants would understand boundaries.  They also broadcasted granules into the 924 Safety Yellow coating to give a texture for a more grip surface.
To repair Minor leaks around roof drains, and penetrations.
LEARN MORE >