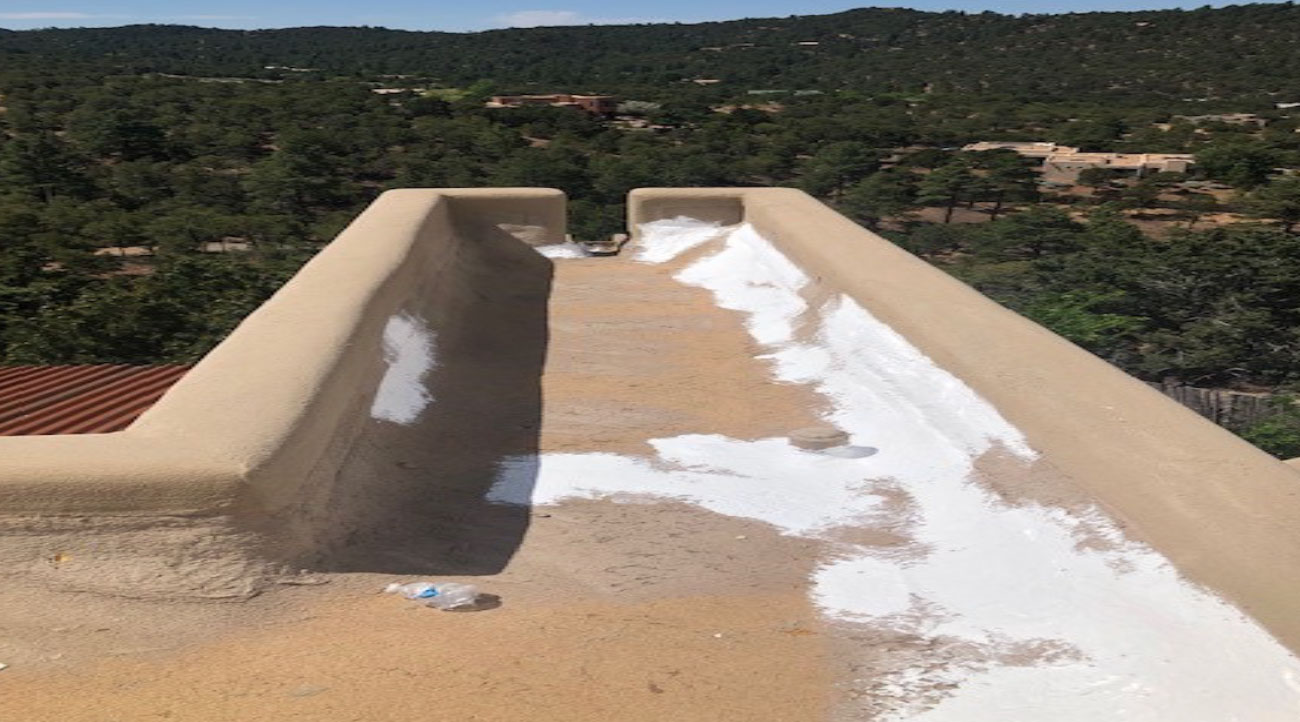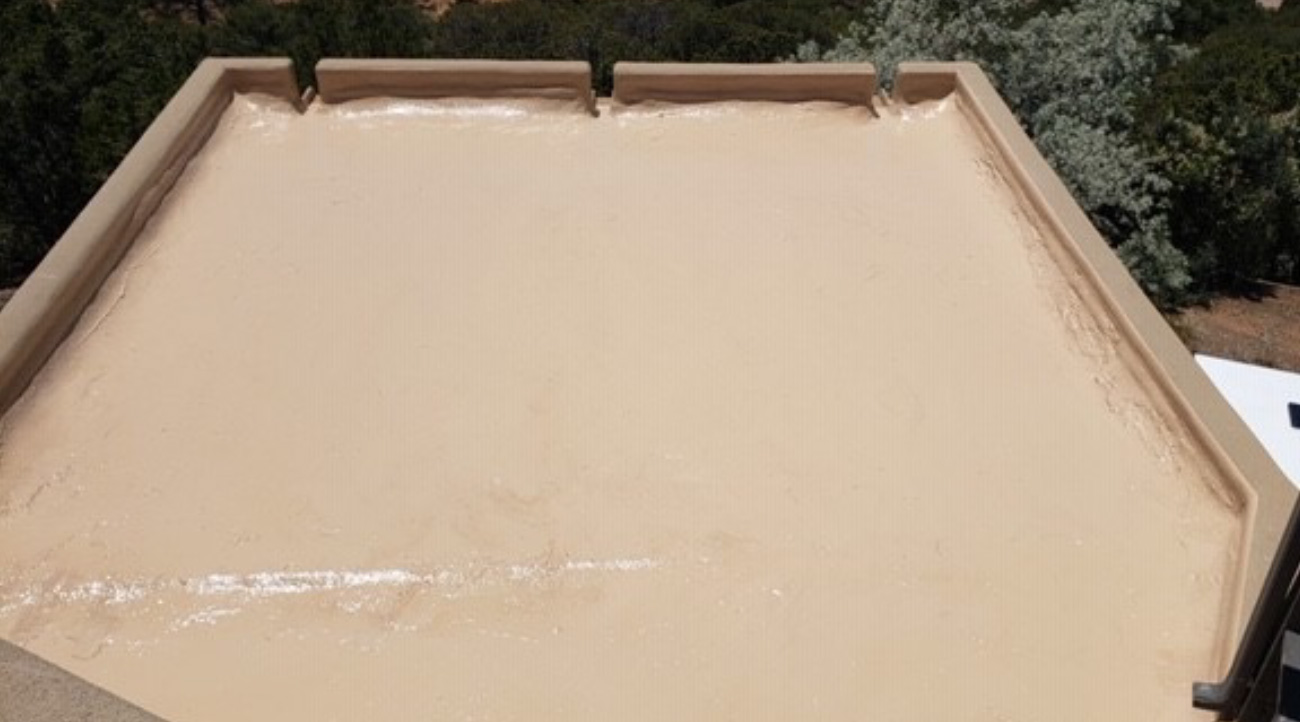 This is an SPF roof system with an acrylic Tan coating on top.  The acrylic coating failed allowing moisture into the SPF.  A Moisture scan and full walk was done prior to work.
SPF where damaged was removed and wood deck was replaced.  New SPF foam kits were used to replace the damaged foam roof.  Roof was cleaned, and then 9400 was used in low spots to build up some areas of the SPF, and around all penetrations, and flashings.  Roof was taped off up to about mid parapet wall.  Tropical 924 Tan, was then applied to the main house portion roof.  Tropical 924 Santa Fe tan was used over the garage where the roof was visible to the resident to keep reflectivity down on entry to the house. The darker color blended in better with exterior color of the home.
Roofing Contractor
Roof CARE NM
Distributor
RWC Building Products
Project Size/Substrate
57 Squares. SPF foam Roof with Old Acrylic Coating, Some Repairs needed prior to Coating. Moisture scan done, and Areas where indicated cut out and replaced with new SPF prior to coating.
Condition
SPF Roof, with Old acrylic coating.  Acrylic coating was flaking off, and had some moisture in the current SPF and was having water damage to the sheetrock walls.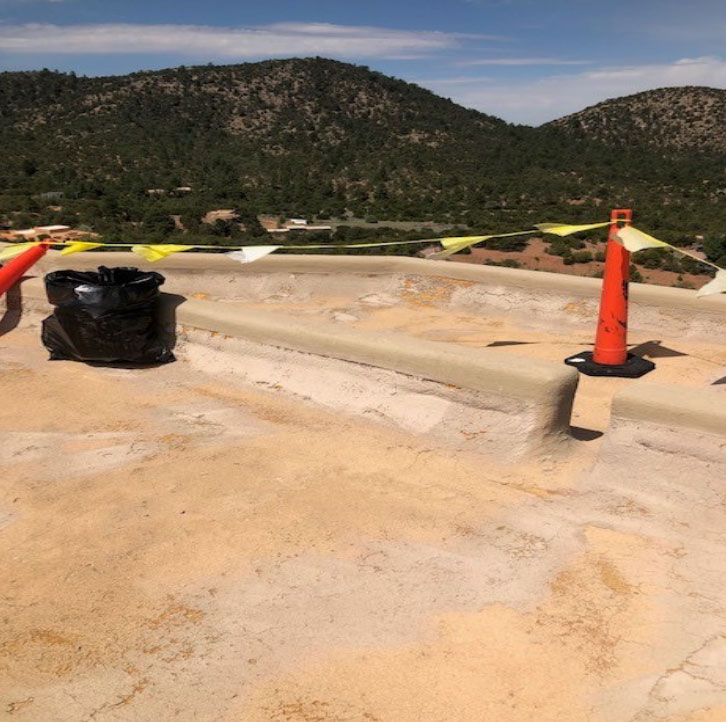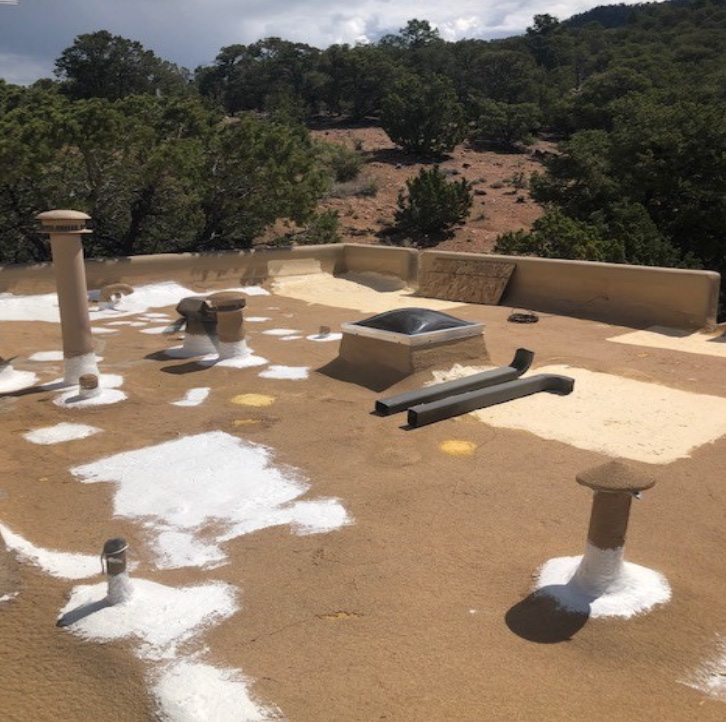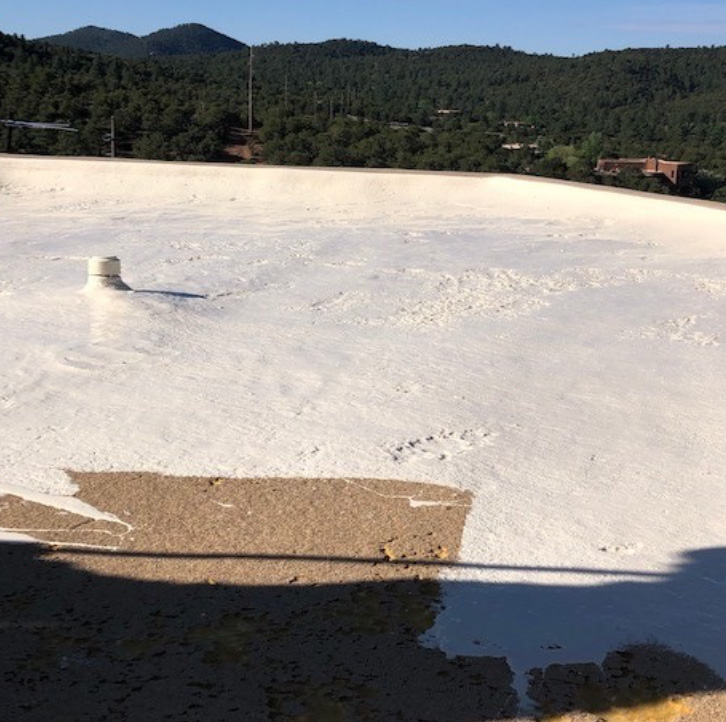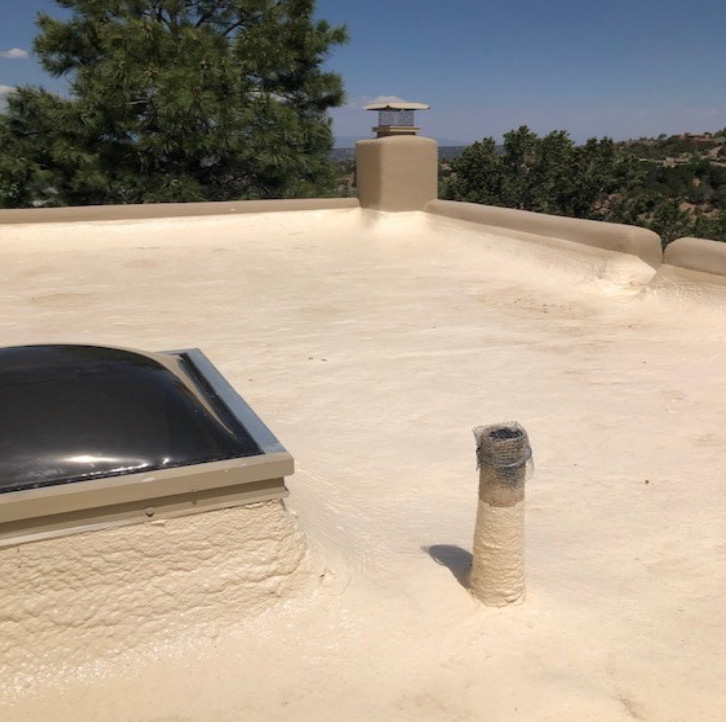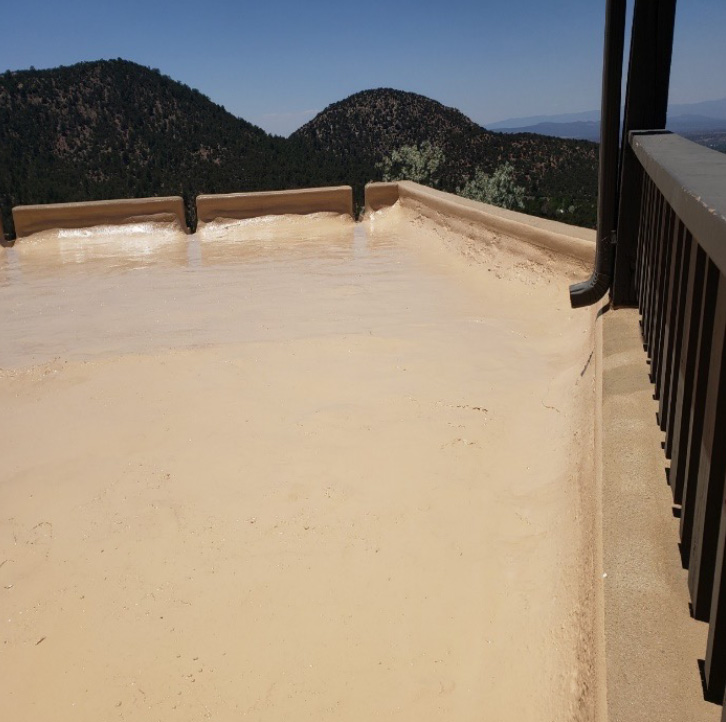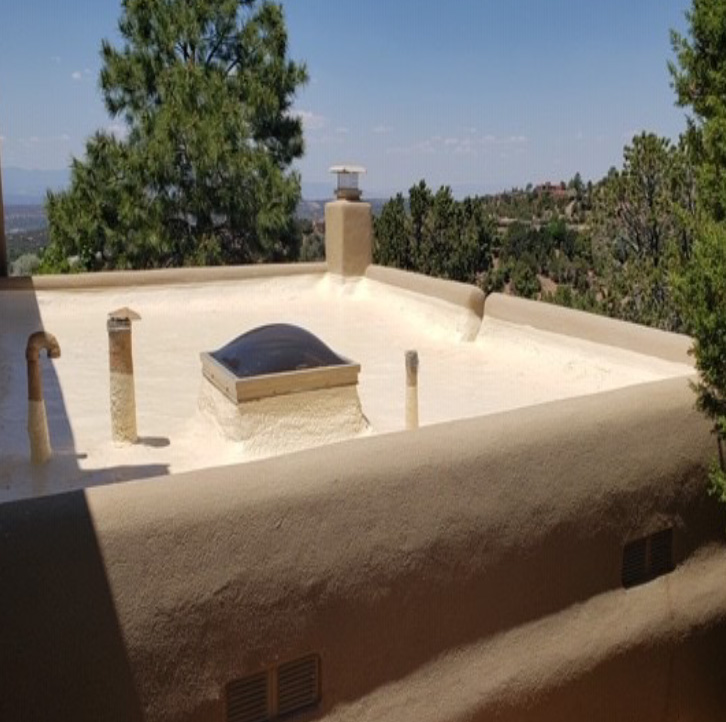 The result is that the Residence is now completely restored with Tropical 924 Tan, and Santa Fe tan, and there are no more leaks.  The resident loves the new product and is extremely happy with the final result.
To repair Minor leaks around roof drains, and penetrations.
LEARN MORE >