Iskoteen Judicial Complex / Dulce, NM
Iskoteen Judicial Complex / Dulce, NM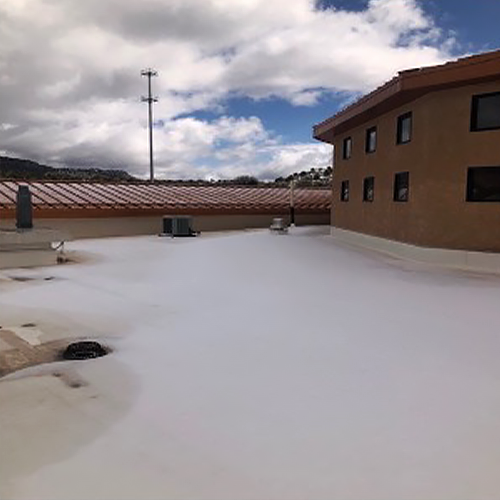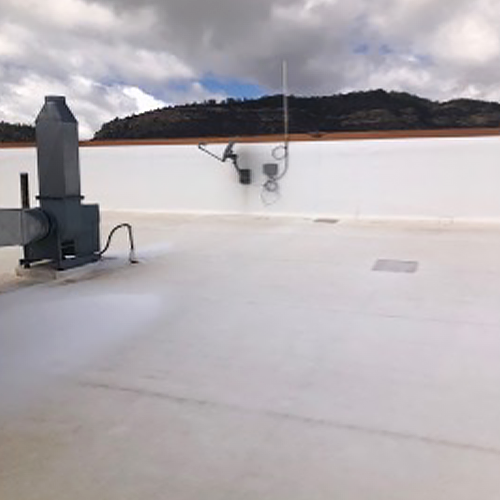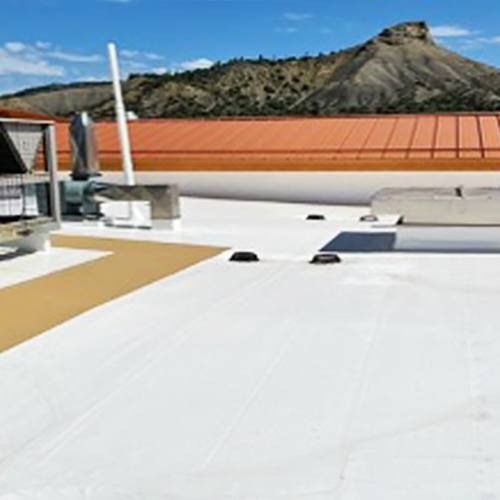 To repair minor leaks around roof drains and penetrations. 15% of roof deck had a positive moisture reading.
The complex is on an Indian reservation at an elevation of 6,778 feet.  The weather was around 80 degrees at time of application.  Roof substrate is TPO, with minor moisture in Foam board.  Roof had about 18% with moisture in insulation board.  Cut out areas that were suspected to have moisture and replaced with new insulation board, and attached TPO via Heat welding over areas repaired.
Once all areas affected were repaired, the contractor then washed the roof using 652 Utra-Green roof wash.  Roof was then prepped with 9400 on seams and penetrations that were suspect.  All penetrations and roof drains treated with 9300.  The roof was then coated with 2 gallons per square of 924 for a 15 year warranty.  After 924 was dry, the contractor then marked out walkways from the door to the roof and around all Air Conditioner units, using 924 Tan silicone.  Contractor then added 3M granules to the walkways for added traction and durability.
The whole process took about two weeks with delays for COVID restrictions, and weather.  When the Roof was completed it was inspected and ready for a 15 year Labor and Material warranty to be applied.
The main reason we chose silicone vs. acrylic on this project was because the existing roof was already silicone. The customer received a Tropical 20 Year Labor & Material warranty.
Contractor
Roof Care New Mexico
Distributor
RWC Building Supply
Roof Information
220 squares

Aged TPO

Minor Leaks around drains, and penetrations.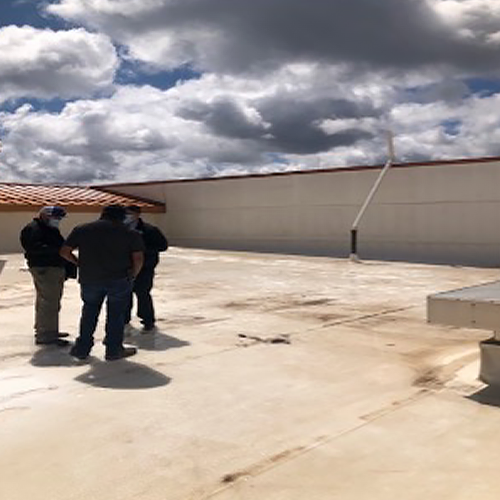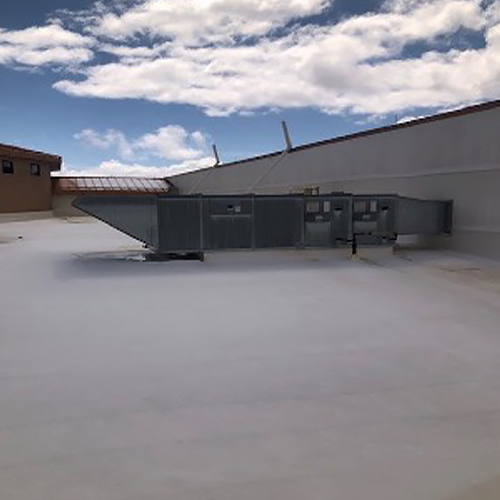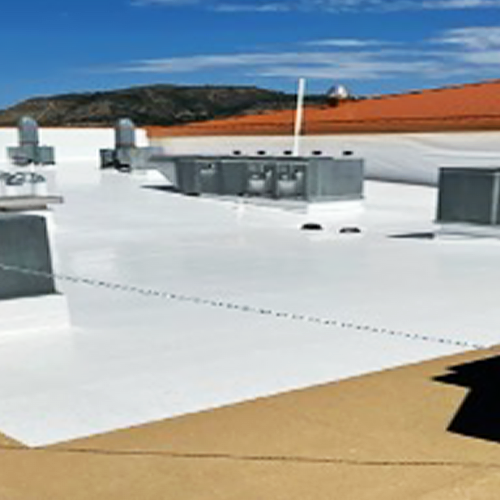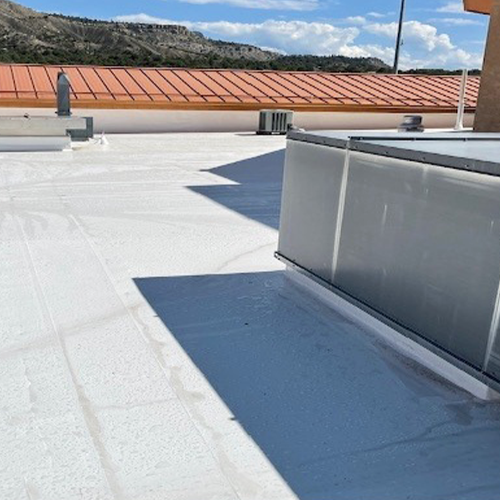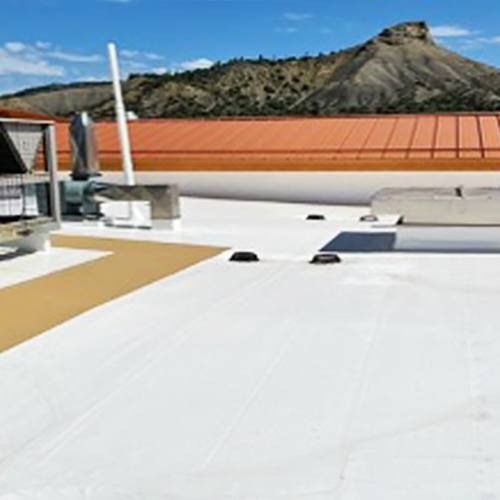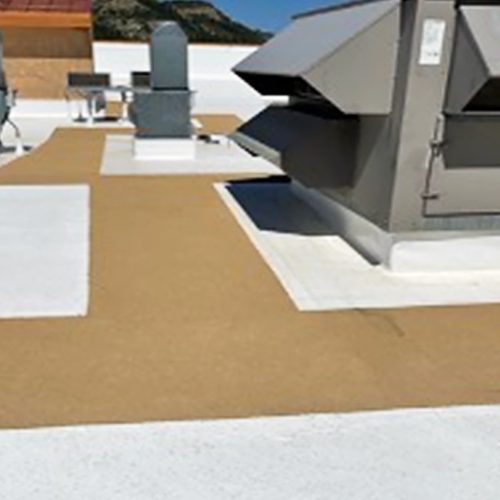 The Contractor and the Tribal members were completely satisfied with the entire process.  From Start to finish, we worked as a team to get the roof sealed and free of leaks.   Roof Care loves the ease of using 924 and how well it covers and self-levels.  The Tribal Members are working on getting another building ready to be coated soon.
To repair Minor leaks around roof drains, and penetrations.
LEARN MORE >