Zenith Roofing, Dallas, TX
Zenith Roofing,
Dallas, TX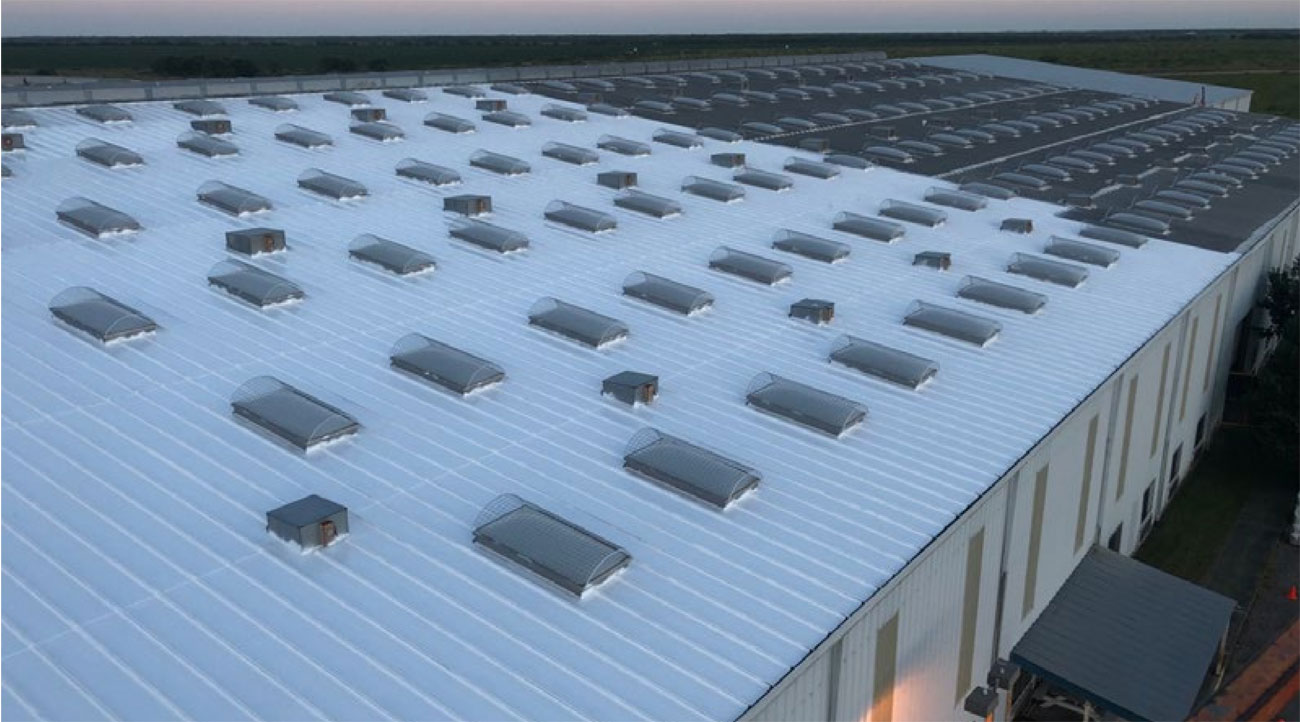 Standing seam metal building down on the coast of Texas. This roof was quite the daunting task based on size, slope and attention to detail.
Roofing Contractor Name
Zenith Roofing, Dallas Texas
Project Size/Substrate
130,000 square foot MBCI Ultra Deck metal panel
Condition
15-year-old metal panel with a few leaks mainly around the almost 400 skylights on this project.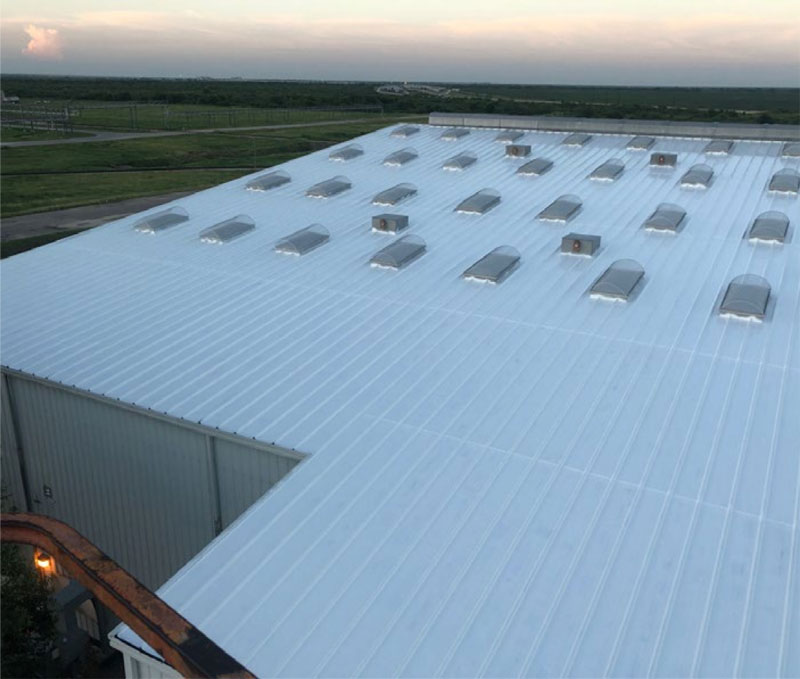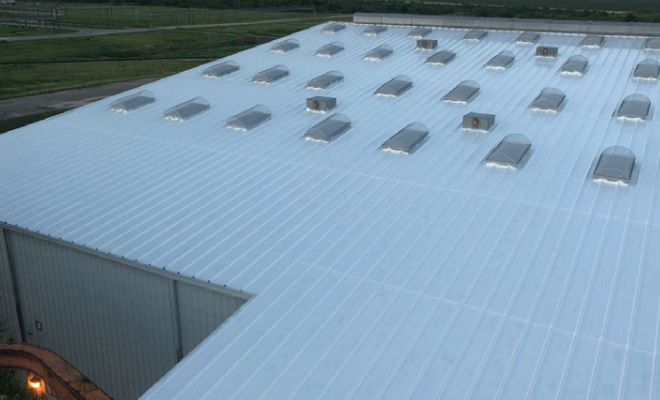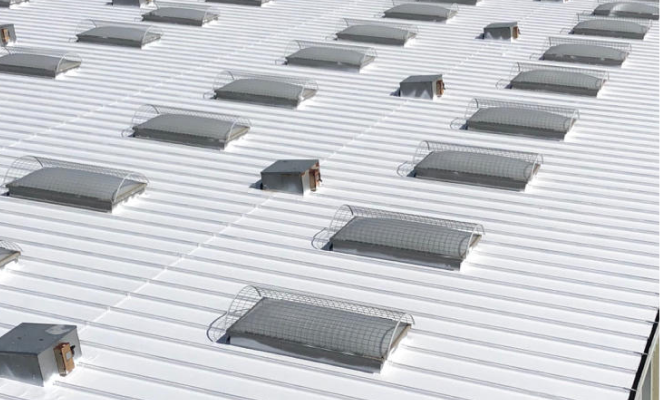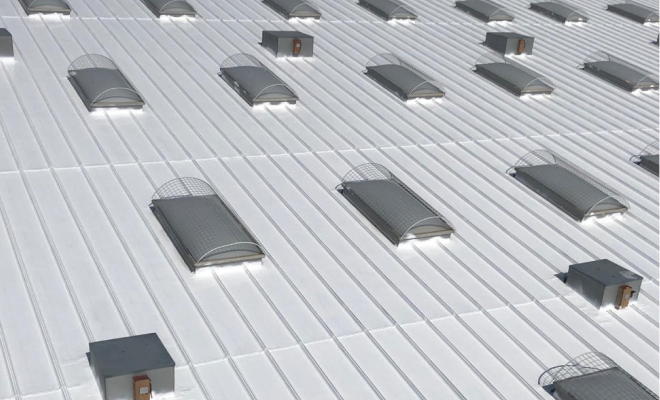 Fluid Applied Roof Restoration created seamless, monolithic membrane extending the useful life of the roofing system, while also taking care of some leaks. All of that with a 15-year Material & Labor Warranty and you simply can't beat this TRP Restoration System
To repair Minor leaks around roof drains, and penetrations.
LEARN MORE >