Cushman & Wakefield / Miami, FL
Cushman & Wakefield / Miami, FL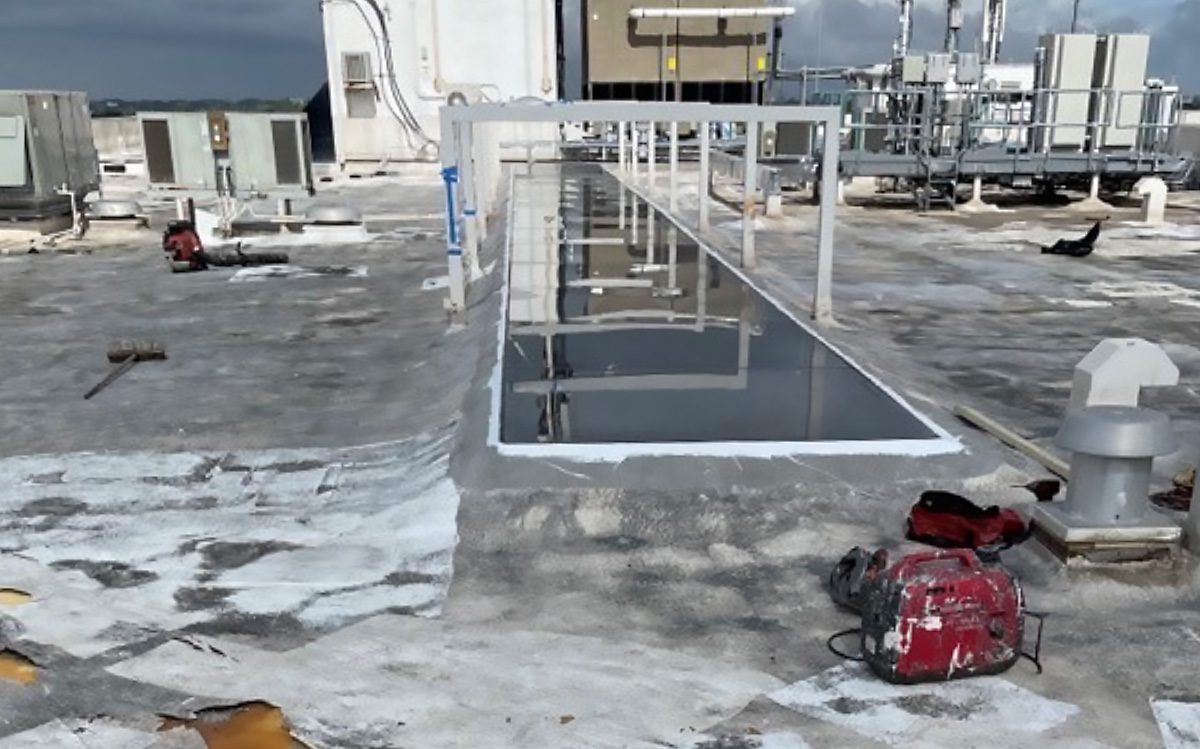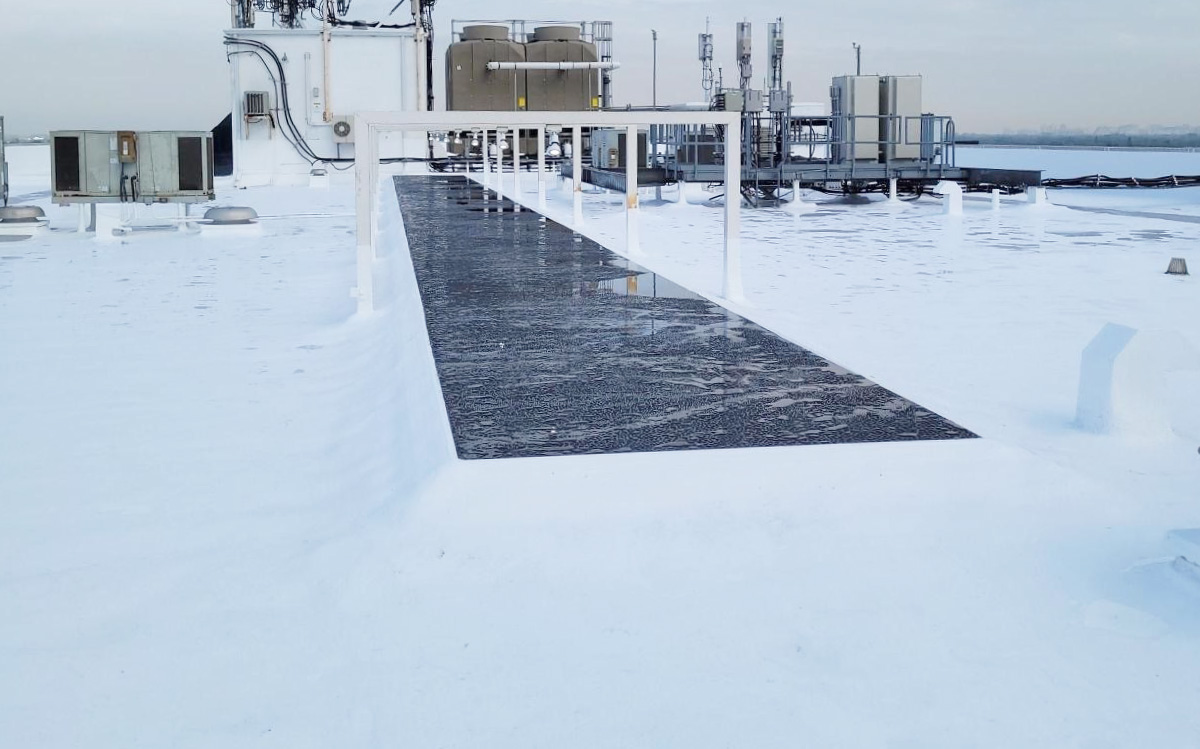 The customer from the start was very limited on options. When you have an existing SPF & Silicone roof there are only two options. Tear-off down to the deck or restore with more SPF & Silicone.
This roof was in very poor condition and the options other then tearing off were extremely limited. The customer needed a new roof because They chose Tropical because we were able to provide them supportive solutions on how to properly restore there roof rather than tearing it off.
The main reason we chose silicone vs. acrylic on this project was because the existing roof was already silicone.
The customer received a Tropical 20 Year Labor & Material warranty.
Roofing Contractor
Cool Roof Foam and Coatings
Distributor
Vertex Products, Inc.
Project Size/Substrate
23,500 sq. ft., existing SPF & Silicone, severely blistered
Condition
The existing SPF & Silicone system had reached its life expectancy and was beginning to blister and fail almost beyond repair.
SCOPE OF WORK
• Pressure wash and clean/clear all debris
• Cut out all the SPF blisters and repair with new SPF
• Prime newly sprayed SPF
• Brush & roll all detail work with silicone mastic, high solid silicone, and  fabric.
• Spray apply high solid silicone at a dry film thickness of a minimum of 38 dfm across entire roof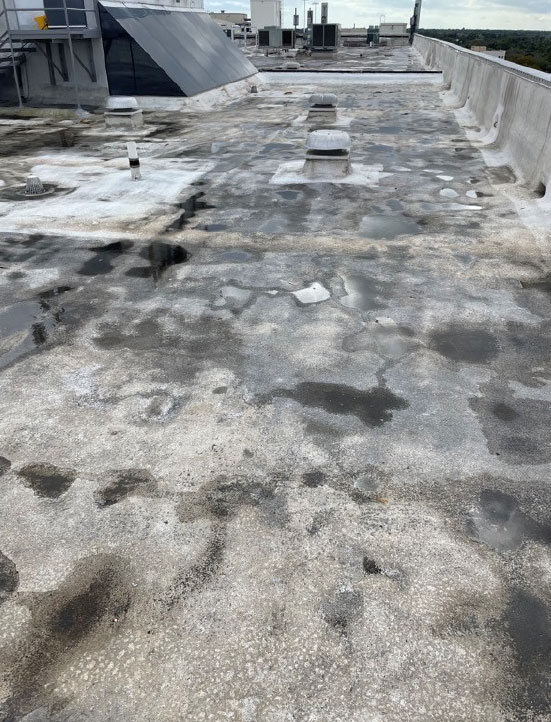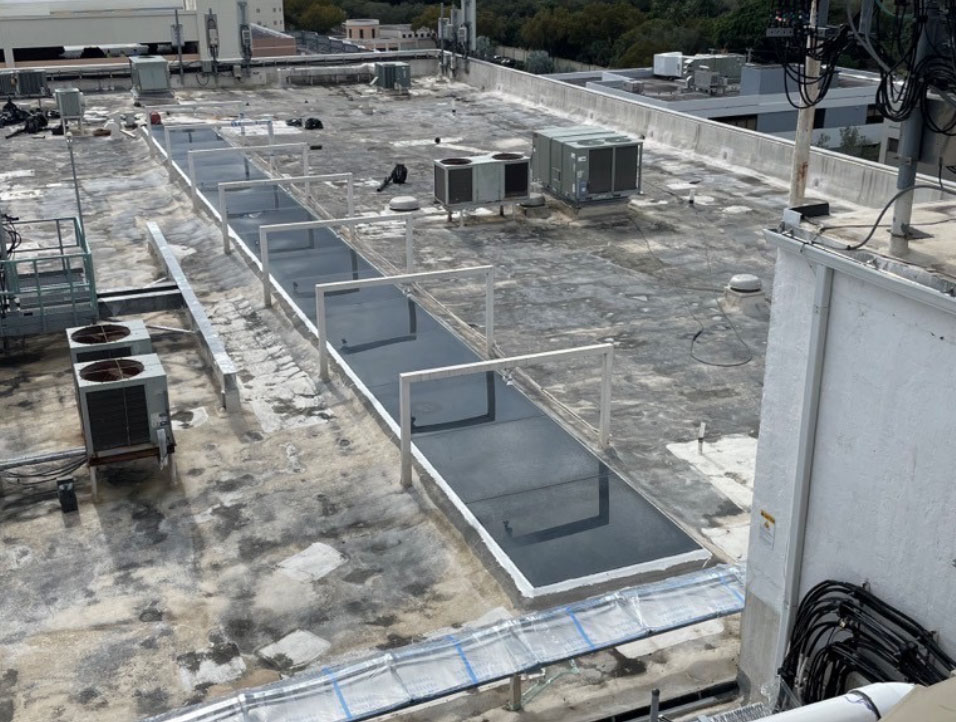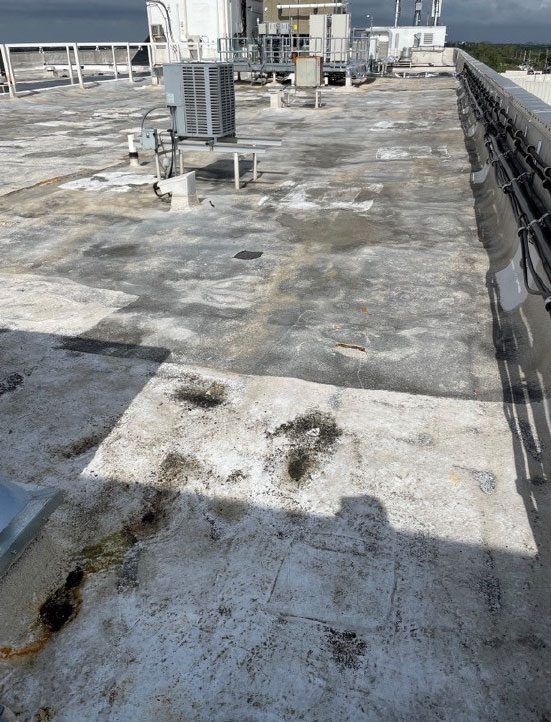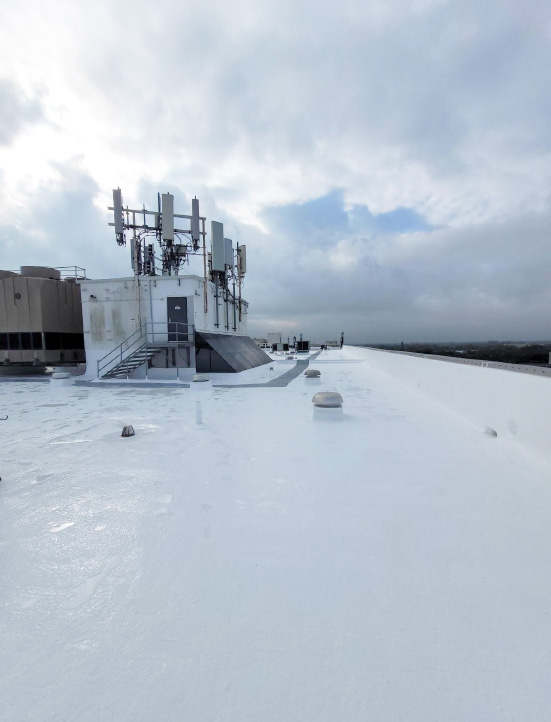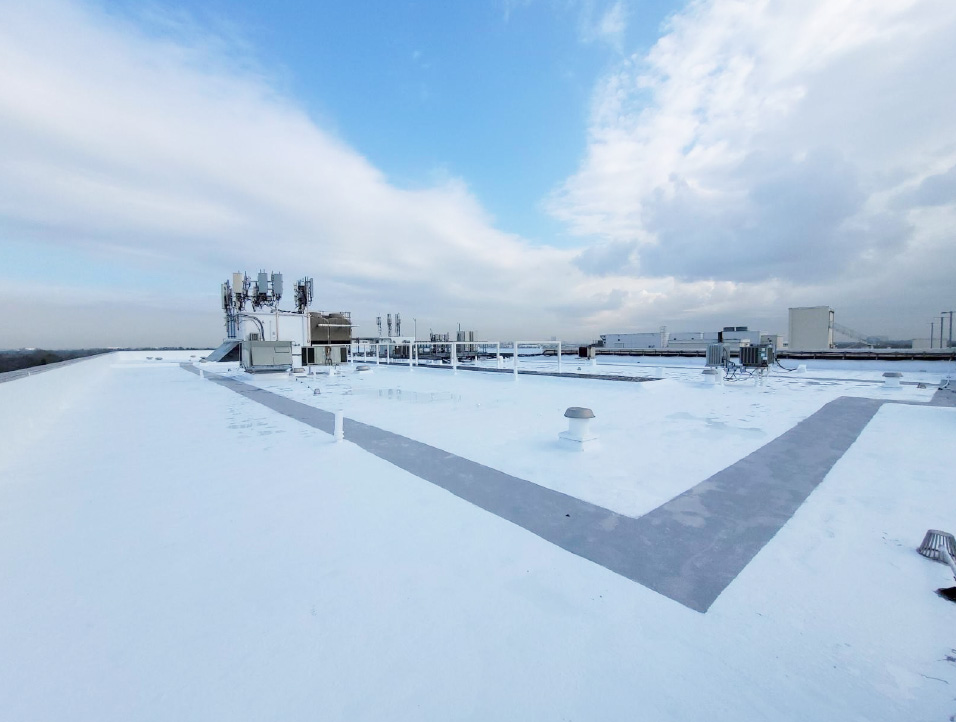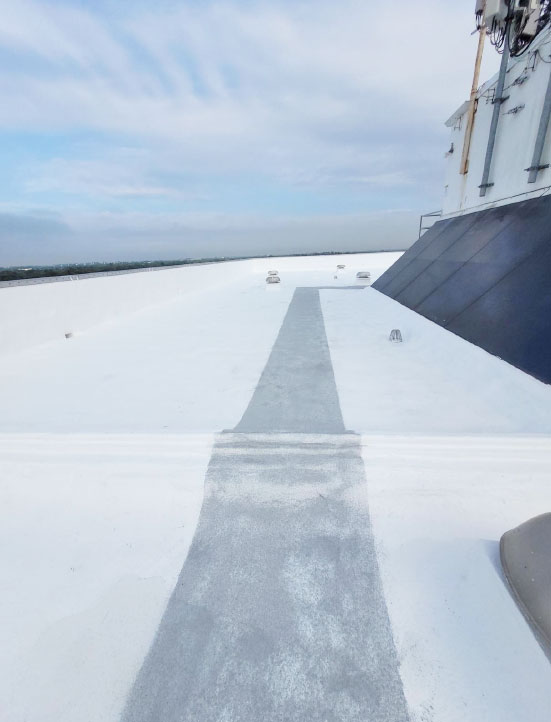 The main solution to the problem was we were able to restore the existing SPF & Silicone roof rather than tear it off down to the deck and re-roof. This enabled the contractor to get very competitive with is proposal ultimately landing him the job. For the customer this saved him tons of money.
To repair Minor leaks around roof drains, and penetrations.
LEARN MORE >