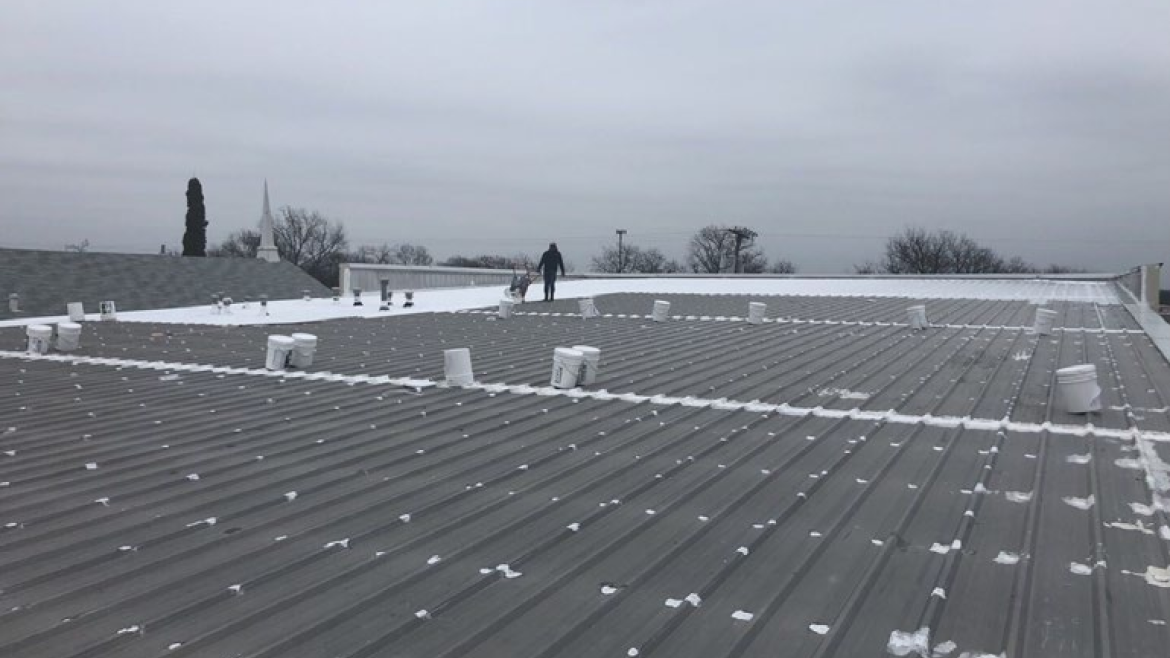 Metal Roof Restoration for a Church in Terrell Texas that had been struggling chasing leaks. Tropical along with our partner on this project Maximum Construction & Restoration were able to stop the leaks, relieving the pain and stress those leaks had caused for the church and their newly renovated interior.
Roofing Contractor Name
Maximum Construction and Restoration, Rockwall Texas
Project Size/Substrate
12,700 square feet, R panel roof
Condition
20-year old R panel roof with leaks at penetrations and fasteners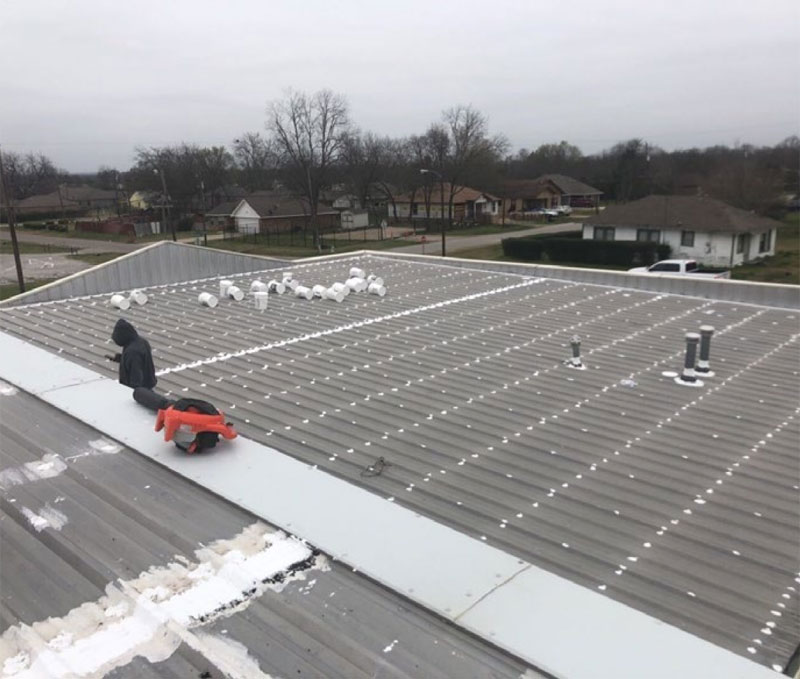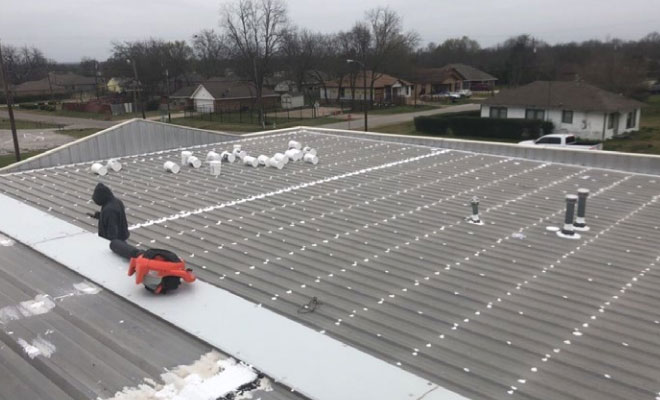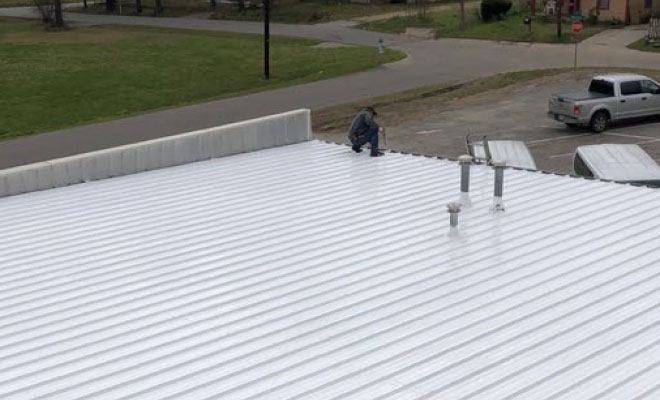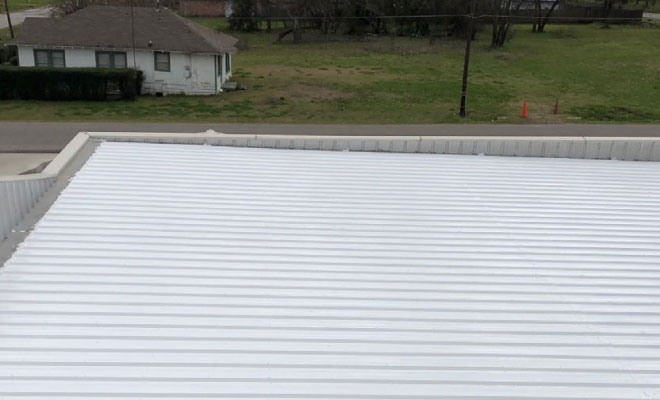 Successfully mitigated all of their leaks allowing the church to peacefully enjoy the building rain or shine!
To repair Minor leaks around roof drains, and penetrations.
LEARN MORE >