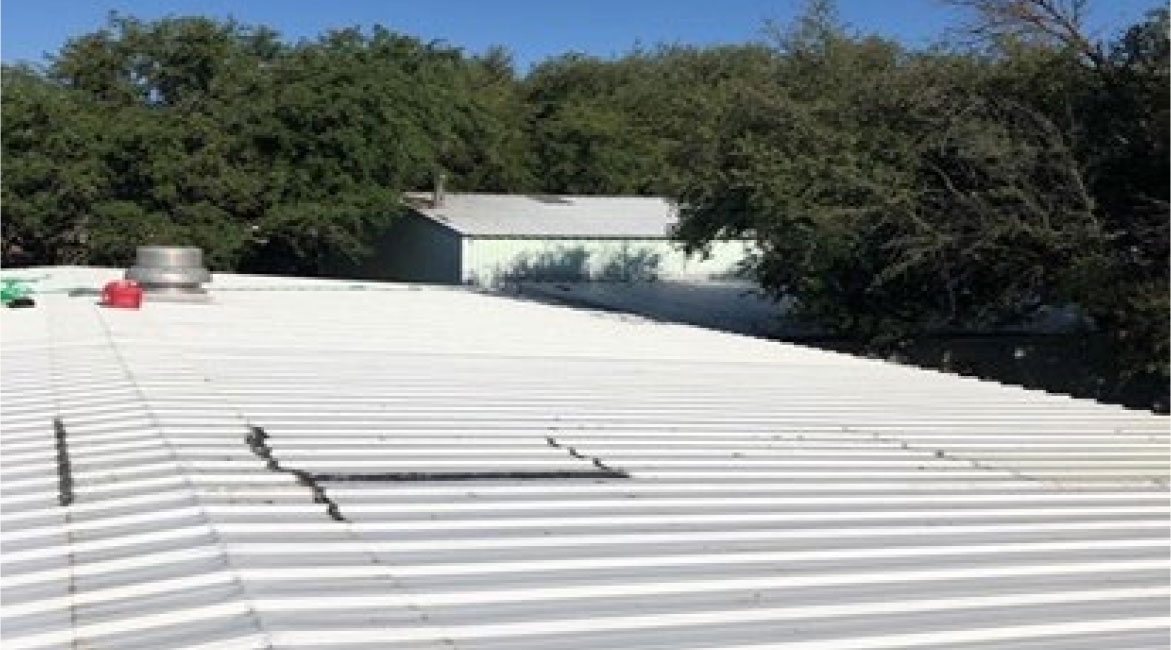 Metal Roof Restoration for a Community Center that had been struggling chasing leaks. Tropical along with our partner on this project Premier Re-Builders were able to stop the leaks.
Roofing Contractor Name
Premier Re-Builders from San Angelo TX
Project Size/Substrate
6275 square feet Metal R-Panel over Steel Truss
Condition
20-year old R panel roof with leaks at penetrations and fasteners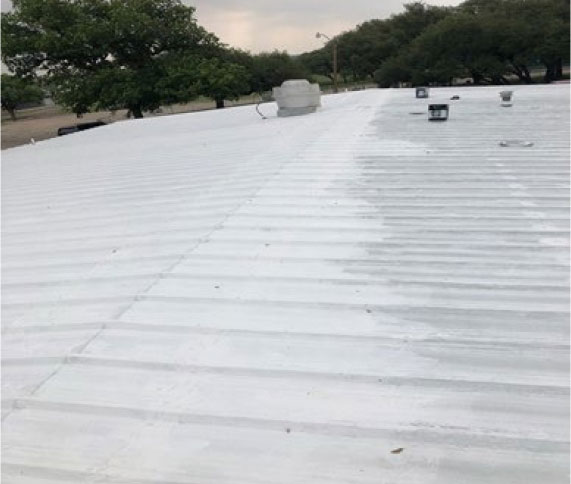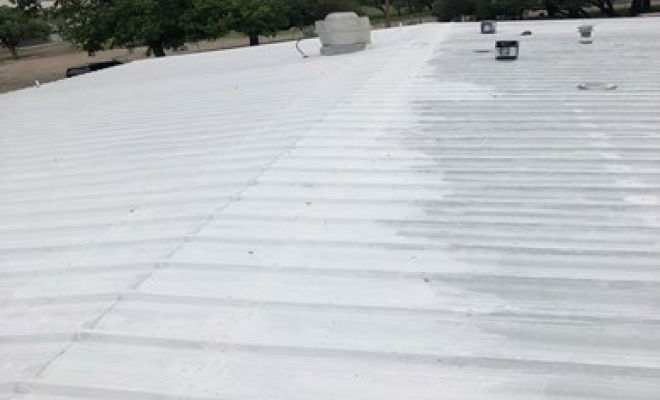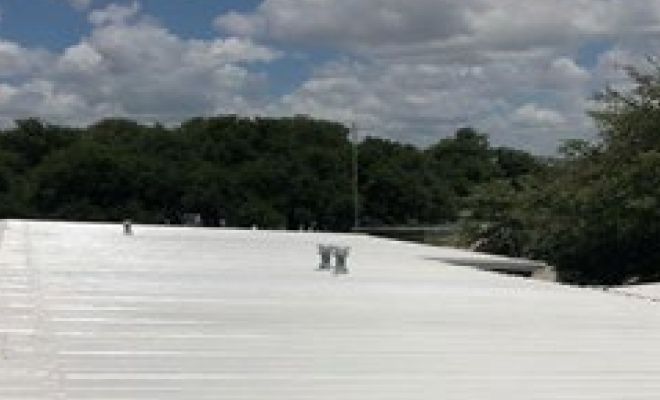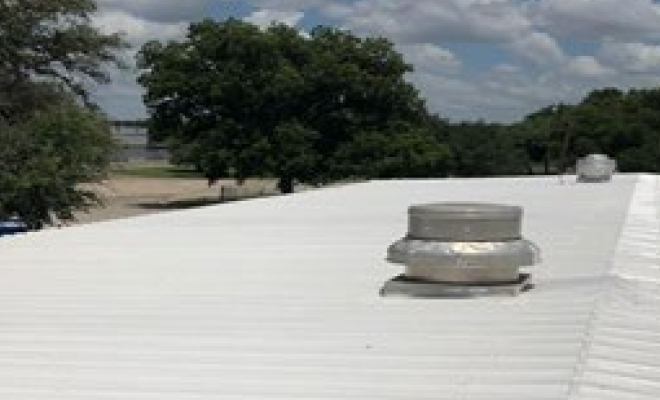 Roof was pressured washed and prepped with horizontal seams three coursed with fabric reinforcement. All penetrations treated with 9400 seam sealer. Roof was then coated with 1.9 gallons per square of 923 solvent based silicone, using a two-coat method and specialized rollers for R-panel applications. This project was given a 10-year Material & Labor warranty. No more leaks reported by the owners of the property.
To repair Minor leaks around roof drains, and penetrations.
LEARN MORE >