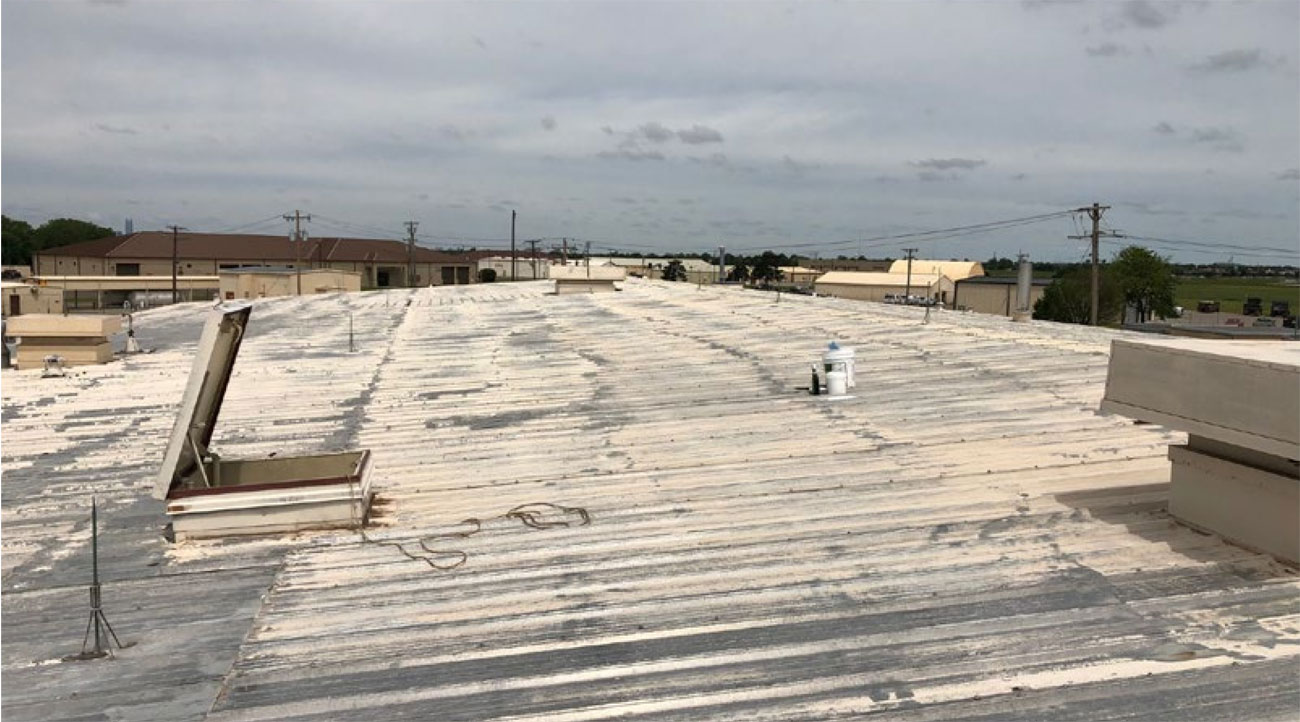 One of the many buildings at Tinker Air Force Base that needed a facelift and it got it using the Tropical 924 Direct Bond Premium Silicone in Reflective Tan!
Roofing Contractor Name
Carmen Roofing Services, McKinney Texas
Project Size/Substrate
30,600 square feet, Metal PBR Panel
Condition
25-year-old PBR Metal Panel with a 12-year-old existing coating that was almost completely gone, we performed an adhesion test in multiple areas, scoring the edges and pulling up at 90 degrees and achieving a pull between 6-8.5 pounds during our 3 separate adhesion tests.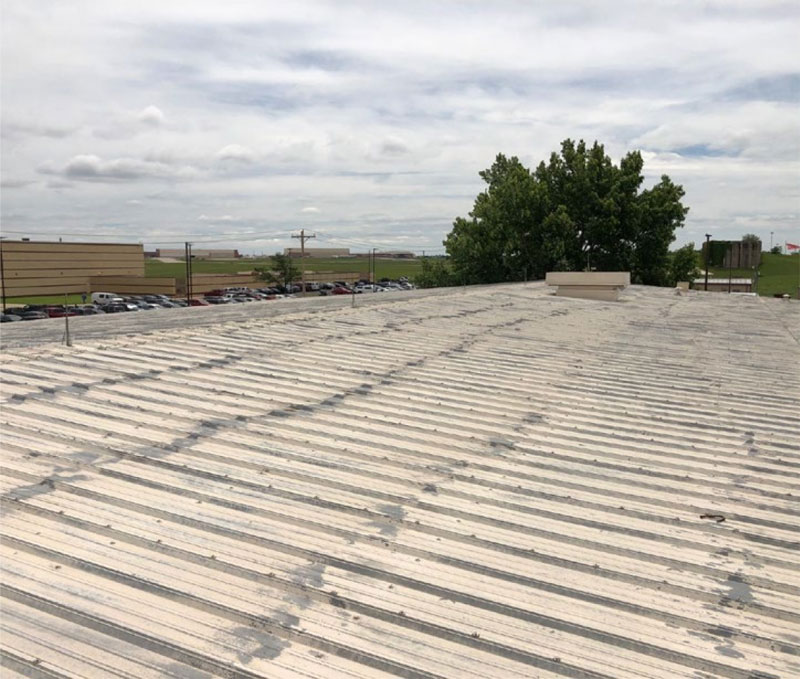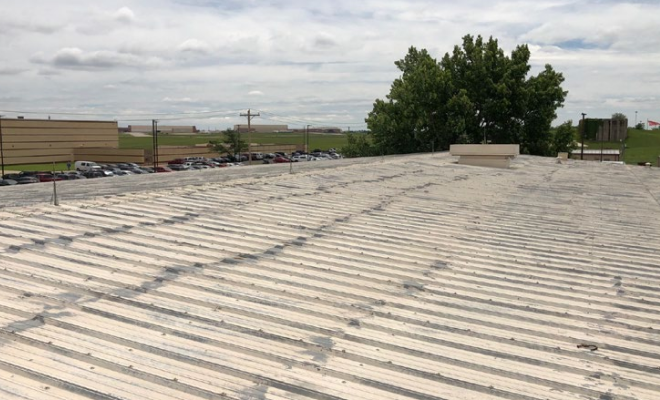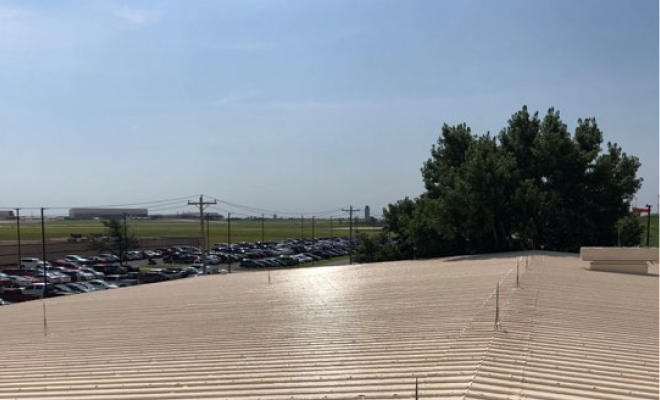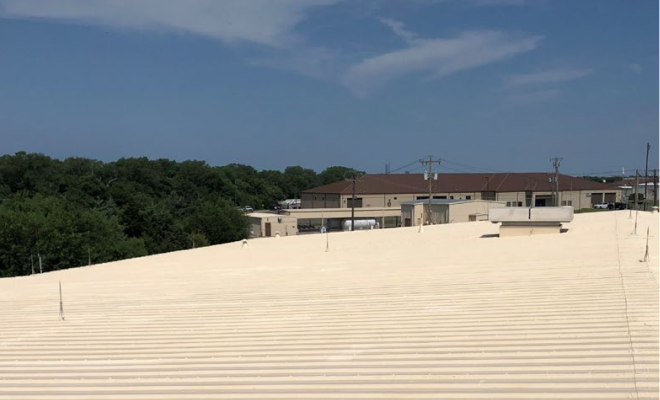 This roof will now be able to handle the constant changing weather in the Oklahoma area giving the folks at Tinker AFB peace of mind by using TRP for a fluid applied roof restoration, creating a seamless, monolithic membrane extending the useful life of the roof system with a 20-year labor and material warranty.
To repair Minor leaks around roof drains, and penetrations.
LEARN MORE >